A couple of months ago, the sweet, talented & beautiful Marié Digby agreed to do an interview with us at Zero Yen. And it's now our pleasure to share it with all of you. Enjoy!
Zero Yen (ZY): Hello Marié, it's really nice to have you with us today. Could you please introduce yourself to our readers?
Marié Digby (MD): Hi there readers. My name is Marié Digby. I have 2 sisters, a cat, a dog and a house up in the mountains of Los Angeles. I love animals, I'm addicted to chocolate but most of all, I love music.
ZY: When did you decide that becoming a singer-songwriter was something you were interested in? And why?
MD: It's as if I didn't have a choice in the matter. I was a very depressed teenager without much of a purpose. I realized around age 13 that the only thing that made me feel good, made me forget all the things I disliked about my life, was listening to music. Particularly, an album by Portishead. I think it's at this year in my life I realized that music was going to play an important part in my life forever.
ZY: Most people first heard about you on YouTube with your acoustic rendition of Rihanna's "Umbrella". What was the idea behind this cover?
MD: I had just started posting covers on YouTube. I heard this song on the radio one summer and found it fascinating. It was such a simple, almost silly song and yet I was singing along by the end of the first listen. I knew that it had a catchy enough melody for me to translate acoustically.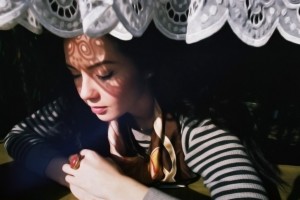 ZY: To this day, you still post covers on your YouTube account on a regular basis. How do you choose these songs?

MD: Honestly, I have to be in the mood to do the song. Sometimes I'll go for weeks and months without posting if I don't really like anything I'm hearing. So I choose the songs that I enjoy singing and re-creating into my own! I feel that as soon as I treat YouTube like an obligation or ' job ' that's when it won't be worth it anymore.
ZY: Let's talk about your ethnic background. I know your mom is Japanese and your dad Irish/American. Does this mean you grew up between the USA and Japan? Was being half-Asian in America challenging in any way?
MD: Yes, I grew up in Los Angeles for the most part but my family and I travel back to Japan as often as we can. Tokyo is like a second home to me because my parents live there now and I am there for usually 1/3 of the year. Being multi racial is, in almost all aspects, a huge positive. I can blend in almost anywhere I go. It's hard for me to feel out of place.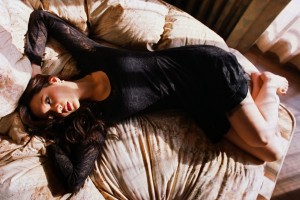 ZY: It must be pretty amazing to be a part of 2 cultures that are fundamentally different. Could you tell us what you like the most in each of them?
MD: I love how different these 2 cultures really are and the more that I break them down, the more I realize I am truly a blend of the two. In Japanese culture, we value the purity and beauty of nature. We are taught to be humble and to think of how we can benefit the whole of society instead of just thinking about ourselves. Family bonds are also incredibly cherished.
America culture is all about the dreams and achievements of the individual. So in a way, in America, there are less limitations. You are urged to go after your wildest dreams because this is the land in which they can really come true. Also, as an American, I was taught to also have confidence and be opinionated.
ZY: As you may know, France and Japan have always been close. We have strong cultural bonds in entertainment or food. For example, anime and sushis are very popular over here. Do you feel any French influence whenever you visit Japan?
MD: I wish I saw more French influence in Japan! That'd be very cool. But unfortunately, the only thing I can really think of is that one of their most popular salad dressings available everywhere is called ' French Dressing '. Which I doubt has anything to do with anything really French (laughs)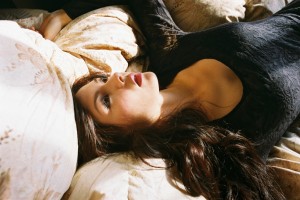 ZY: Speaking of France, you came here for a show in January 2011. What did you think of the French audience? Is it something you'd like to do again?
MD: It was an unbelievable experience playing my first show in Paris! I didn't expect very many people to know me so it was such a nice surprise to see a full house. Everyone was listening so carefully and yet giving me great energy to feed off of during the show. I can't wait to go back one day.
ZY: Do you know any French? Please say something to our readers! (and future fans, I'm sure!)
MD: I took four years of French and learned so much and yet unfortunately, my most used phrase during that time is the only one which sticks with me now..  » Est-ce que je peux aller aux toilettes, s'il vous plait ?  » (Ghis: this means « may I use the bathroom please? ») Obviously, I used this one a lot!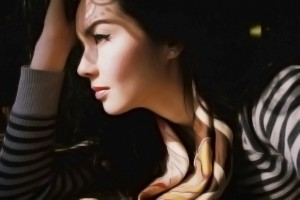 ZY: Have you ever thought of recording something in French, even partially?
MD: I would LOVE to record something in French one day but only if someone can help me get to a place where I am pronouncing everything well. I would hate to butcher the beautiful French accent.
ZY: A few years ago, you released "Second Home", which was an full cover album in Japanese of older JPOP classic songs. Is releasing an album of original songs in Japanese something you're interested in?
MD: That's something I've always wanted to do and yet time has never quite allowed for it. Japan is a very tricky environment to record music because it's an entirely different system than the rest of the world. Even though I am Japanese, I have not figured it out myself. Perhaps one day I will just go ahead and do it on my own =)
ZY: You've recently parted ways with a major record company (Hollywood Records) and gone the indie route. How and why did you make this artistic decision?

MD: My 3 albums deal with Hollywood expired. Everyone who had helped me on the album was fired and there was no champion for me left at the label. Plus, I never really felt that they fully understood me and my art. I was thrilled at the chance to finally do things in a way where I don't have to seek outside approval before I release it. But of course, being an Indie artist comes with many of its own challenges.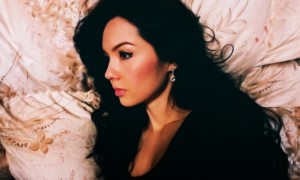 ZY: Do you have any favorite JPOP artists?
MD: I've always loved Utada Hikaru.
ZY: Speaking of JPOP and despite your heritage, you seem to have a special bond with Asia in general. Can you tell us more about it?
MD: I think this all started with the rising popularity of my YouTube videos. As I began seeing comments and fan emails, I realized that most of them were coming from people in Asia, particularly southeast Asia. So that in turn made me feel more connected and more grateful to them as well. The truth is, without their support and views, I never would have had a chance to release music anywhere in the world!
ZY: Okay so now, it's time for you to do your own promo! Is there any upcoming project you would like to share with us today?
MD: Just please watch my Youtube because I am back in the full swing of things there! I will soon be releasing some exciting videos including the final cut for ' First Picture of Earth' that I made with my sisters (Ghis: which has been available since December, this interview was done in November 2012) as well as some exciting collaborations with Kina Grannis and David Choi!
ZY: A few final words for your current (and probably future) French fans before closing this interview?
MD: Je t'aime beaucoup =) Tu me manques ! (Ghis: which means « I love you very much. I miss you! » in French) Hope to see you in the near future!

ZY: Well, that's it, thank you so much for taking the time to talk with us Marié. We wish you all the best for your new indie career!
Follow Marié Digby on Twitter.
Interview by Ghis
THANK YOUs
All the pics in this interview were kindly taken and provided by Erina Digby. Thank you very much!
And of course, a HUGE thanks to Marié herself for her time and courtesy. You have no idea how much this is appreciated!
BONUS : DISCOGRAPHY
If you enjoyed this interview and are eager to discover Marié's music and support her, here's her main discography that you can buy online (CDs or mp3s) on our partner website Amazon.fr.

UNFOLD (04/08/2008)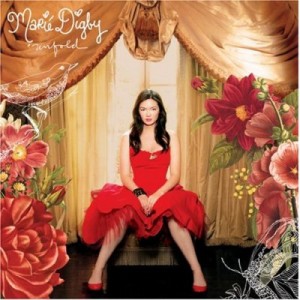 1. Fool
2. Better Off Alone
3. Say It Again
4. Miss Invisible
5. Stupid for You
6. Girlfriend
7. Traffic
8. Voice on the Radio
9. Spell
10. Beauty In Walking Away
11. Unfold
12. Umbrella
SECOND HOME (03/04/2009)

1. Gravity
2. Cherry
3. Kimi to Iu Hana
4. Gips
5. Yasashii Kimochi
6. Banzai (Suki de Yokatta)
7. Piece of My Wish
8. Nada Sōsō
9. Gentle Smile
10. Koyoi no Tsuki no Yō ni
11. [es]~Theme of es~
12. Love Love Love
BREATHING UNDERWATER (06/24/2009)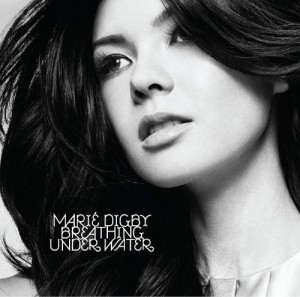 1. Daybreak
2. Avalanche
3. Breathing Underwater
4. Should've Been Simple
5. Know You By Heart
6. Feel
7. Come Find Me
8. Symphony
9. Machine
10. Overboard (feat. Livvi Franc)
11. Love With a Stranger
12. Come to Life
13. Crazier Things
YOUR LOVE (09/16/2011)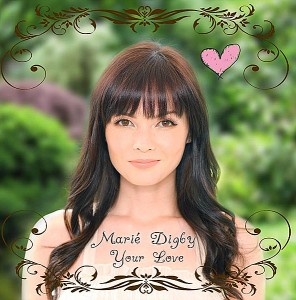 1. Your Love
2. Swoon
3. I Think I'm In Love
4. Loving You Is Easy
5. I Do (Duet with Jericho Rosales)
6. Say It Again
7. Umbrella
8. Your Love (Duet with Sam Milby)