After their first full concert in October last year, FAKY has extended it to a mini tour called Unwrapped -Encore Edition- for early 2018 in Osaka and Fukuoka. We were lucky enough to attend the one in Osaka and here's our review.
The show took place at a venue called Osaka MUSE. It's a small place (about 200 people) situated downtown and turned out to be quite an intimate venue.
Surprisingly for a Japanese concert, FAKY had several opening acts: a group of local kids dancing, two bands (ARCUS and FREAK) and two dancers (Jacuzzi). The whole opening lasted for about 40 minutes and was entertaining. While they were all interesting, we enjoyed ARCUS the best as their sound was the closest to FAKY's music.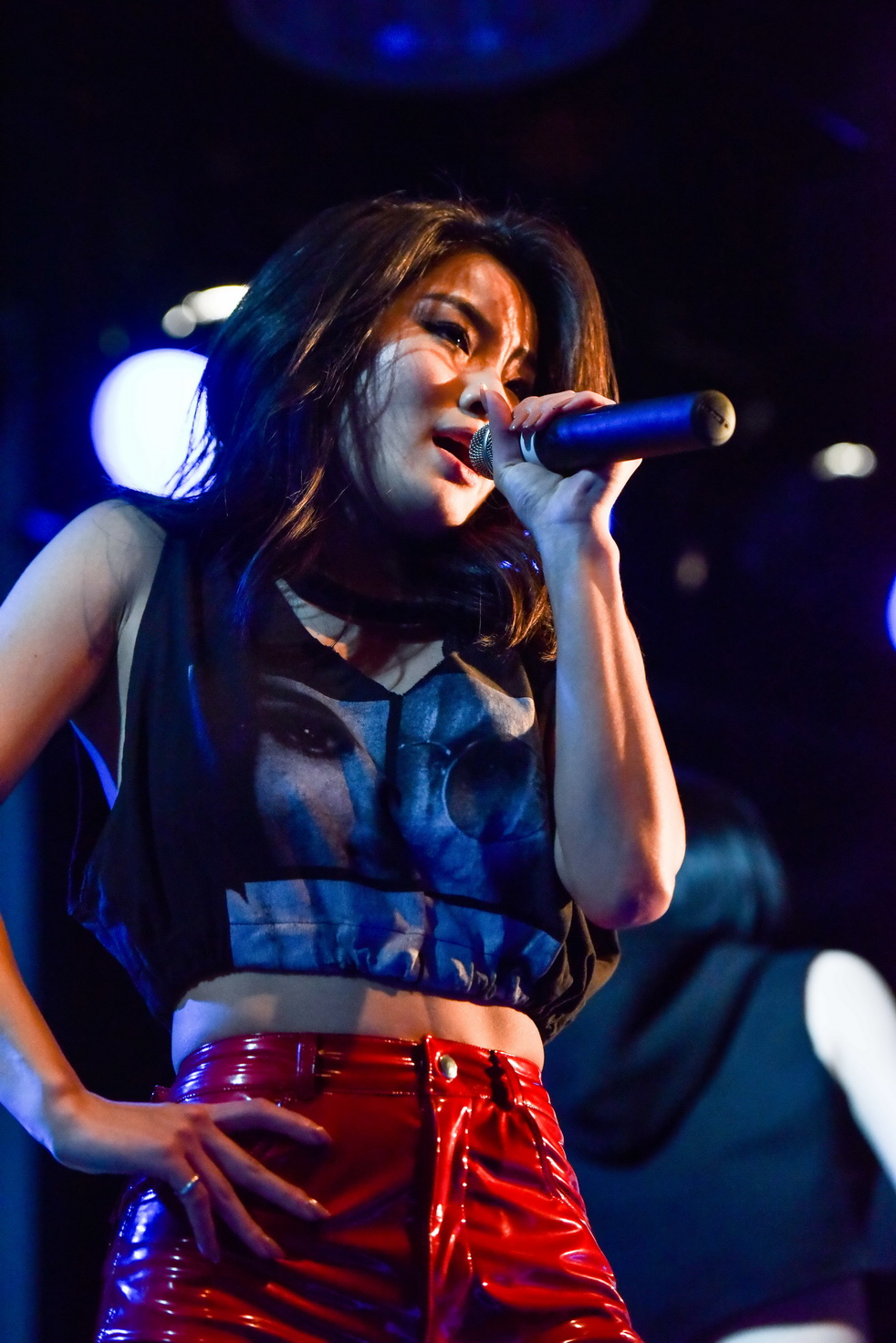 Then, after a short intro video, FAKY arrived on stage! At this point, we were quite excited because it was our first full FAKY show. And they kicked it off the best way possible with the song Surrender. It was only the first title but things were already great: perfectly loud music, sweet choreography and great singing! These girls know how to entertain a crowd for sure.
The second song was Bad Things from the Unwrapped mini-album. Things slowed down a little with this one and the dancing got more sensual. The audience responded well to it as everyone was clapping along on the bridge and chorus.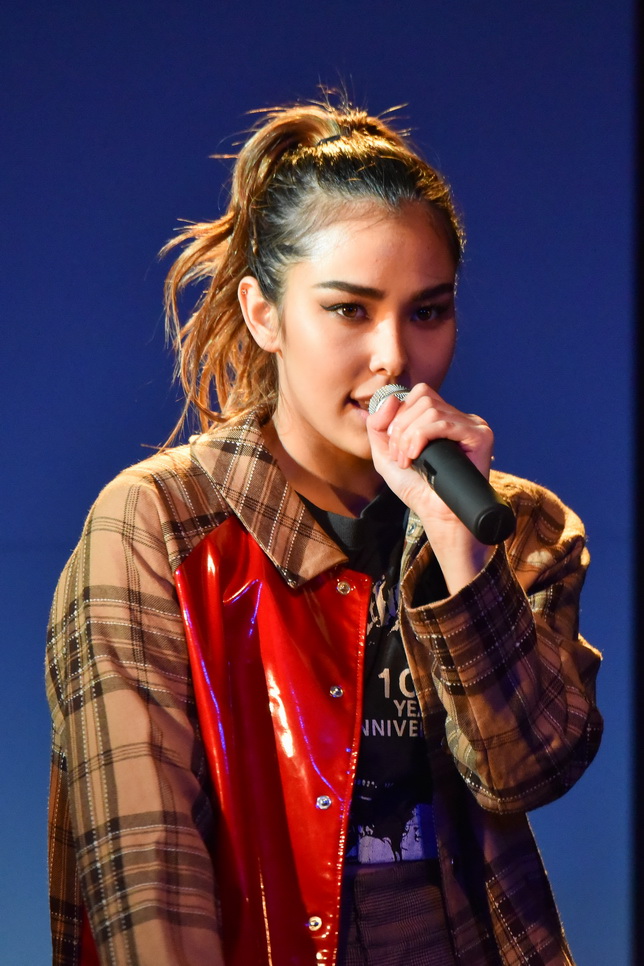 With Chase Me, it was time to go back to the early 1990's! If you've experienced music from this decade, you will notice that Chase Me uses quite a familiar sample from this era. Somehow, it still manages to be relevant to today's standards and has (to our ears) some kind of European vibe going on.
Keep Out sounded really strong on stage! That bass is a killer for sure. But after all these emotions, a slow song like Afterglow was all we needed to rest for a bit. It was only temporary as You and Pretty came next and were ready to rock our socks! We love how bad-ass Pretty sounds on their record and enjoyed it a lot as a live performance.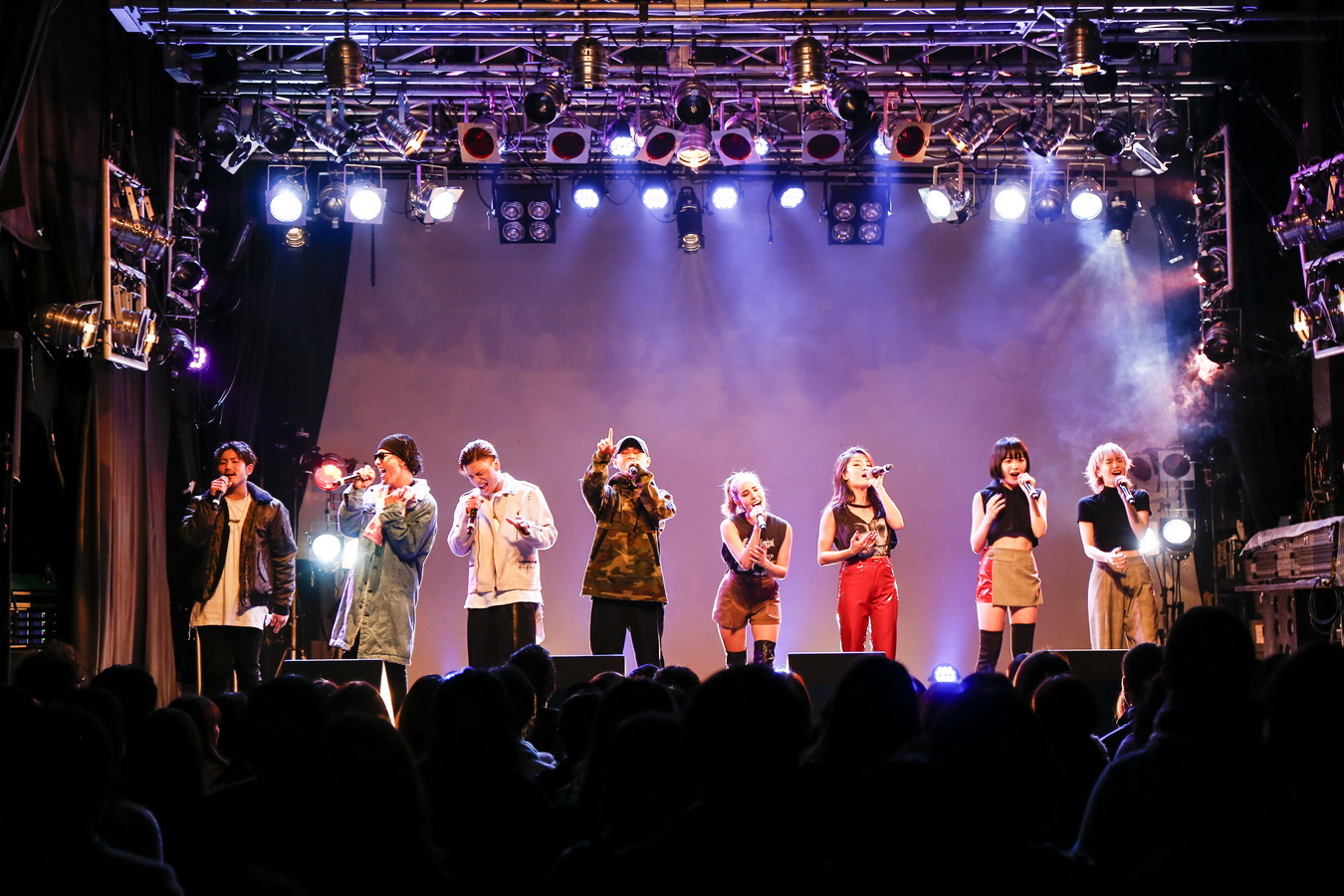 Then we got a surprise with the next track: The One is an older song and it got a facelift that night as a duet with the band FREAK. Not a big fan of male groups but we have to admit the collaboration sounded nice. Good job!
Why'd You Make Me Cry was an unreleased song that we can't wait to hear on a CD. It's a mid-tempo track and has an old-school feel to it again. We must say the chorus is very very catchy. It's really cool they are embracing older styles of music.
As FAKY is going more international, they released a full English version of Someday We'll Know and sang it on stage in Osaka (for the first time we believe?). It took us a while to get used to them but the English lyrics are really good. And we got to sing along for the full song at the show!
When Are You OK? and Candy were performed, we all knew the show was coming to an end soon. But what we didn't suspect is that the girls had another new song in store for us: Who We Are. Yet another slow track but oh boy, what a song! That chorus is deliciously catchy and emotional. It definitely got us teary-eyed. Great stuff, congrats!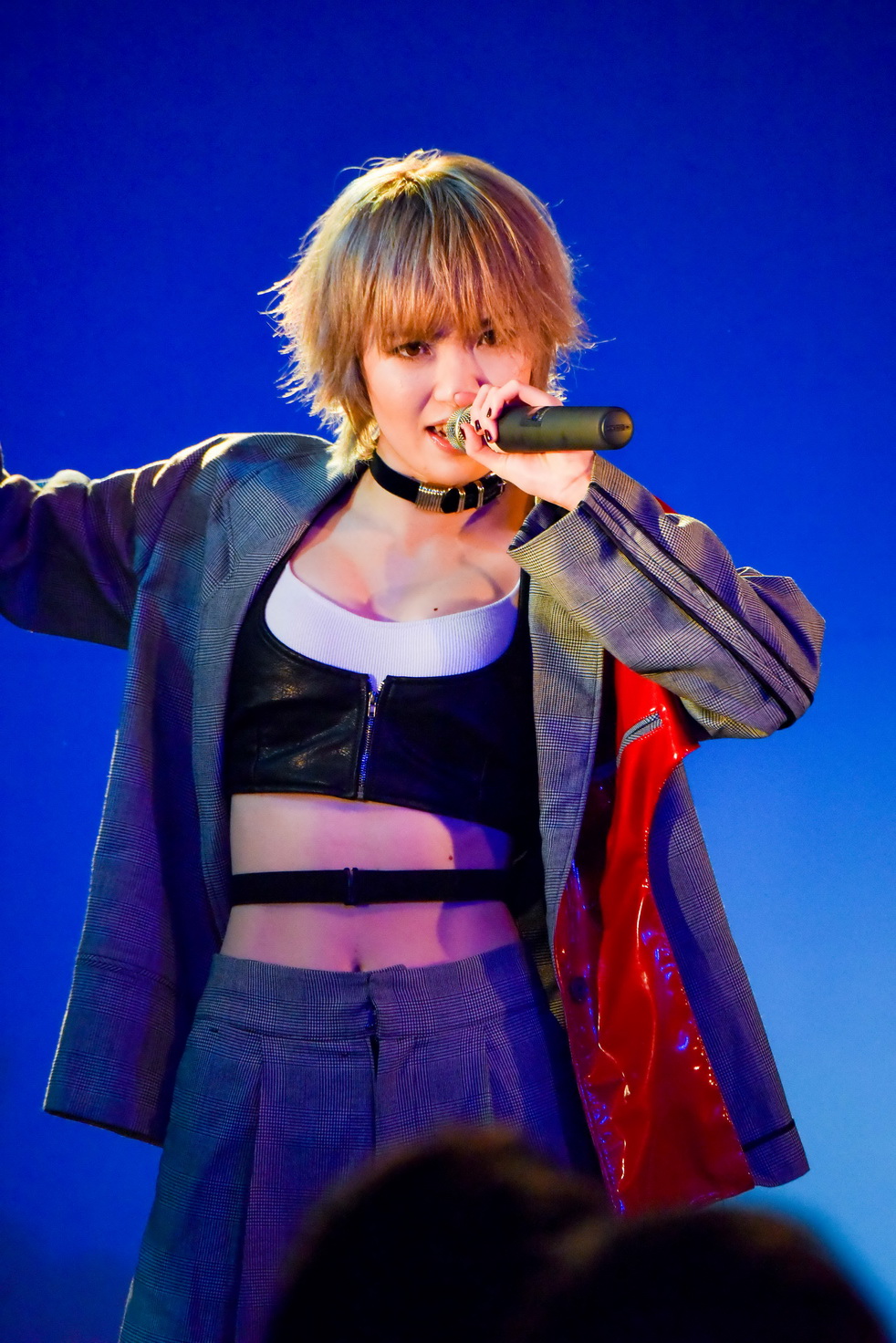 For the encore, they sang a couple of older tracks: Get Up from the mini-album The One and their first title ever Better Without You. It was a throwback to their beginnings and felt nice. They closed the show with the always entertaining SUGA SWEET: it might not be a big deal to audiences outside of Japan but this was their first « towel song ». Let us explain: in Japan, most artists sell a towel as a merchandise item. It's often used by the artist and the audience together at some point during a concert. It's a very Japanese thing and it's pretty fun to experience!
Overall, the girls had great chemistry on stage, with very cool and sexy choreographies. They all looked beautiful and connected well with the audience. Not sure yet what they need to improve but so far, they are on the right track! Girls, if you're reading us, Europe (and France) is waiting for you!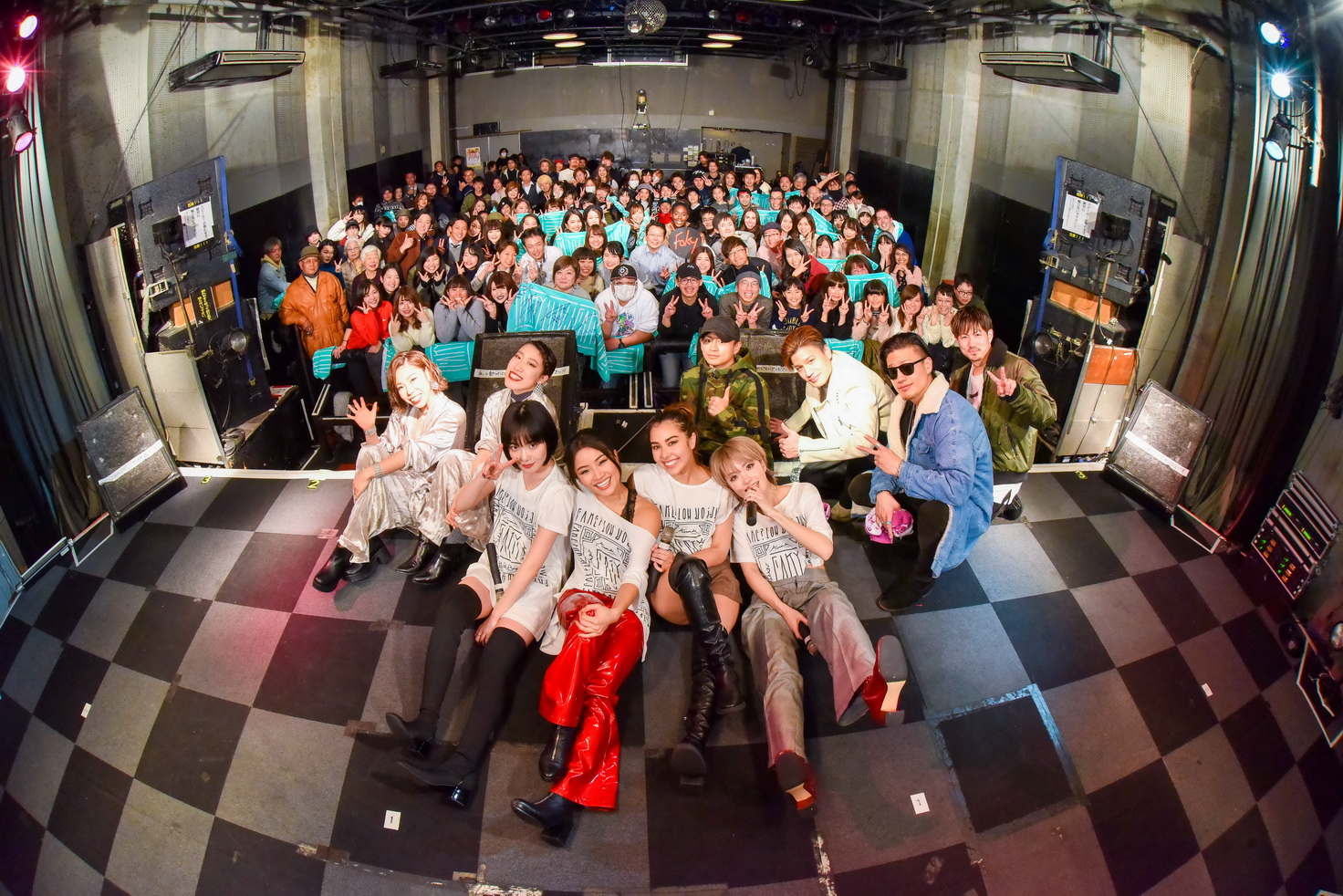 Setlist
01. Surrender
02. Bad Things
03. Chase Me
04. Keep Out
05. Afterglow
06. You
07. Pretty
08. The One (by FAKY & FREAK)
09. Why'd You Make Me Cry
10. Someday We'll Know (English Version)
11. Are You OK?
12. Candy
13. Who We Are
-Encore-
14. Get Up
15. Better Without You
16. SUGA SWEET
***********************************
FAKY online
Official site
Official Twitter / Anna / Akina / Mikako / Lil' Fang
Official Facebook page
YouTube channel
Articles on Zero Yen Media
***********************************
Thank yous
A big thank you to Anna, Akina, Mikako and Lil' Fang for always being so sweet!
A special thank you to FAKY's management and Avex Music Group for giving me the opportunity to write this article. All photos were kindly provided by Avex Music Group.