Do you remember Mayuko (繭子)? We met her at Japan Expo Sud in 2015 in Marseilles. Now in 2023, she was kind enough to anwser a few questions for us one more time.
(Une version en français de cette interview est disponible ici)
As if a fairy were singing to us, our hearts are quietly soothed and filled with gentle feelings before we even realize it… Singer-songwriter Mayuko (繭子) has the remarkable ability to evoke such emotions with each song she creates. She has been actively pursuing her music career not only in Japan but also internationally, receiving praise from various countries. Her latest song, powdery snow, released for the first time since becoming a mother, once again captivates us with its enchanting and beautiful music, a world of music that only Mayuko can create.
This time, we had the opportunity to speak with Mayuko about her post-pregnancy emotions, her recent life and her experiences with songwriting and composing.
Zero Yen Media (ZYM): Mayuko, what kind of environment are you currently living in?
Mayuko: I currently reside in a place rich with natural beauty, living together with my daughter. Our home is surrounded by woods and it's about a 15-minute drive to the sea. We wake up to the sound of birds in the morning and, occasionally, we go to the beach to listen to the sound of the waves. It's a life intertwined with nature. Before coming here, I used to live in the heart of the city of Tokyo so it's quite the opposite now! However, both the city and countryside have their merits and I love them both.
ZYM: Has becoming a mother changed how you approach your music?
Mayuko: It has indeed changed. Having a child has made me wish even more strongly that the energy I contribute to the world through my music should be gentle and peaceful. I feel that my music naturally aligns with this sentiment.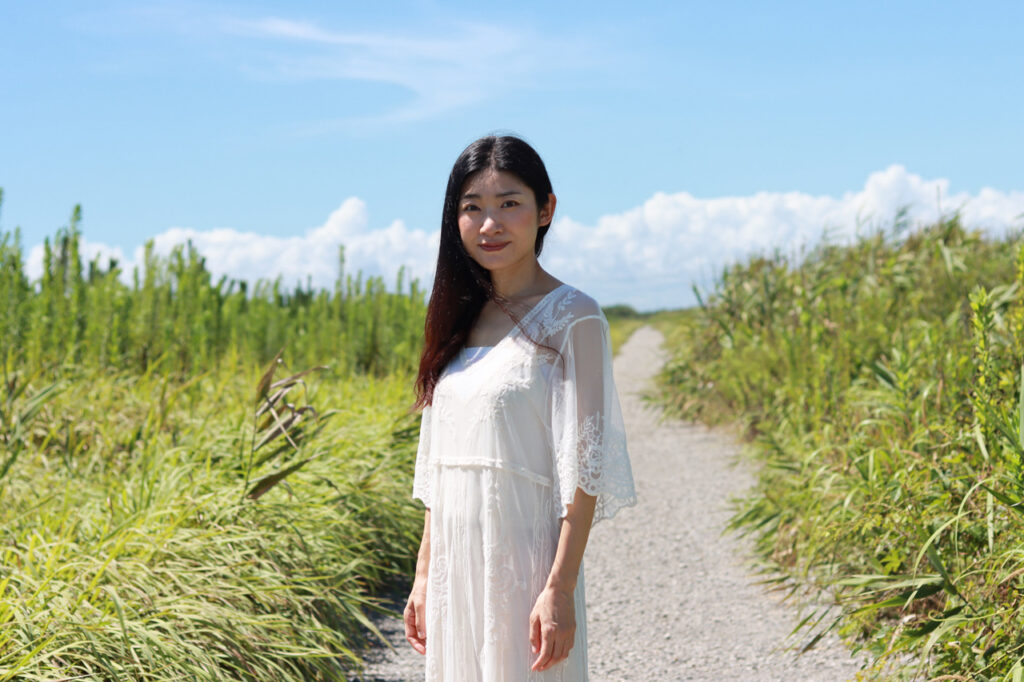 ZYM: Do you create your songs and lyrics in the same way as before?
Mayuko: Fundamentally, it may not have changed much. My approach is more about « receiving music » rather than « creating music. » For example, I might sit alone in the woods and have a conversation with the fairies while composing or I might suddenly get inspired while taking a shower at home. It varies.
ZYM: Please share your enthusiasm and plans for your future activities.
Mayuko: As the pandemic is gradually settling down, I would like to actively engage in live performances both domestically and internationally. I'm also working on new songs and I want to deliver them with care.
Furthermore, as an individual, I want to live my daily life with vitality. Experiencing nature, raising my child, facing challenges at times and finding joy in various events… Through the myriad of daily experiences, I hope to gradually grow as an individual. I'm also looking forward to how my music will evolve as a result of my personal growth.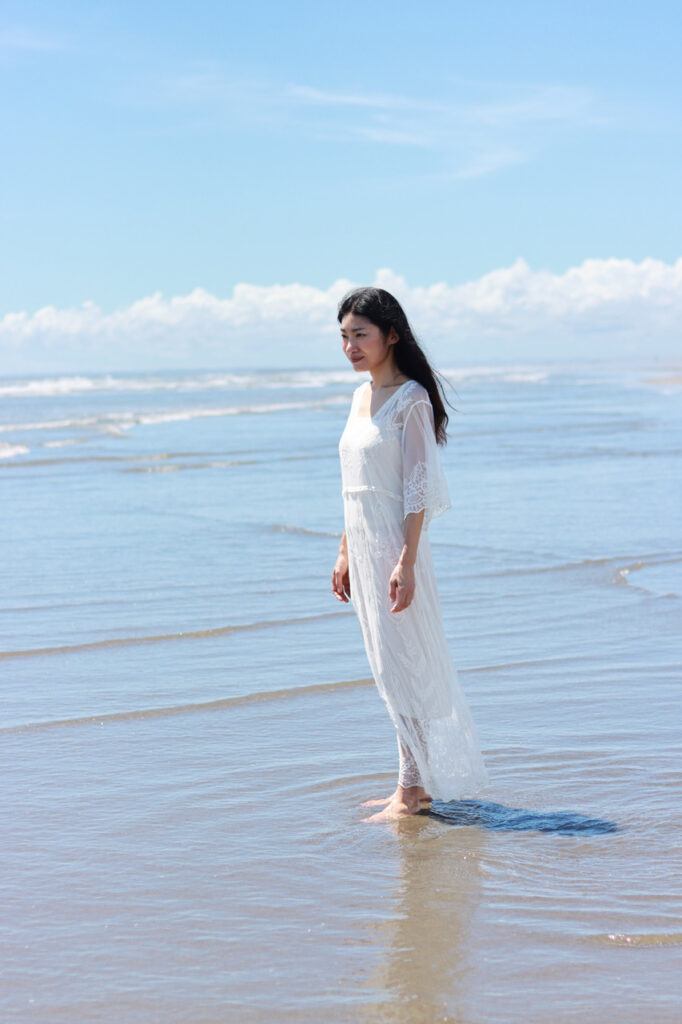 ***********************************
Where to find Mayuko (繭子) online
Official site (English and Japanese)
Official Twitter account
Official Facebook page
Listen to « powdery snow »
***********************************
Thank yous
A big thank you to Mayuko for her kindness and her time for making this interview possible. See you soon in Japan!